Members of Swallows also perform with: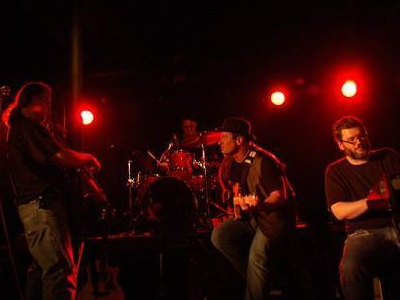 Aaron Kerr's Dissonant Creatures
Aaron Kerr's Dissonant Creatures is the brainchild of cellist and composer Aaron Kerr. During the summer of 2009, Aaron took a new set and an improvisational band concept on the road and, in the process, Aaron Kerr's Dissonant Creatures was born. Aaron Kerr's Dissonant Creatures lineup currently features Aaron Kerr (cello, electric cello, piano), Justin DeLeon (drums), Brett Hansen (guitar), Matt Kanive (bass), Jeff Crandall (guitar), Toni Tinetti (cello), and Mike Nordby (mandolin, percussion).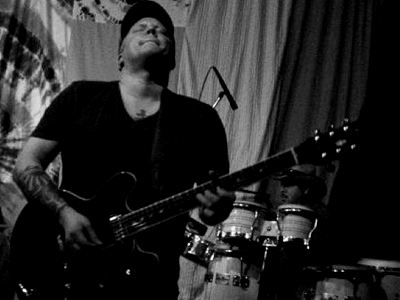 Cats vs. Snakes
Cats vs. Snakes is the hard rock outlet for Swallows' lead guitarist Brett Hansen, who writes the songs for the group and is Cats vs. Snakes lead vocalist. Joining Brett are Dissonant Creatures' Matt Kanive on bass, Swallows' Jeff Crandall on keys and rhythm electric and Brandon Hagemeyer on drums.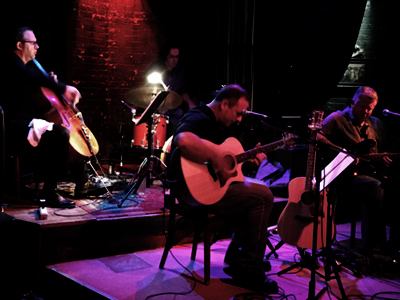 J. Briozo
J. Briozo evolved around a new set of music that Swallows' Jeff Crandall began recording as a solo project. Songs from J. Briozo's upcoming debut album have been compared to Nick Drake, Elliott Smith, Wilco, Beck and The Beatles. J. Briozo's line-up features Jeff Crandall (vocals, guitar), Aaron Kerr (cello), Justin DeLeon (drums), Brett Hansen (guitar, vocals) and Tyson Allison (percussion, vocals).
Heavy Pedal Cello
Aaron Kerr plays cello and Tyson Allison manipulates knobs. A simple concept: Take a cello and hook it up to a bunch of guitar effects pedals and see what happens when two minds work together to play one instrument. The music of Heavy Pedal Cello is always created right on the spot. No performance or recording will ever be the same. No piece will ever be replayed.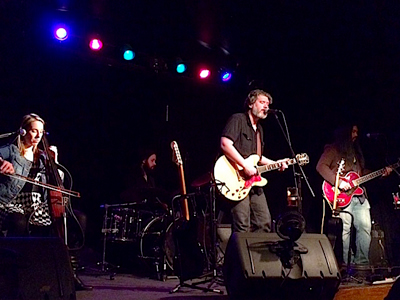 Layers&Layers
LAYERS&LAYERS is a versatile and atmospheric indie rock band from Milwaukee, WI blending introspective lyrics with several textures of instrumental sound. Swallows' Tyson Allison fronts the band and is joined by some of Milwaukee's finest musicians, including Parallel's Thea Vorass (cello) and I'm Not a Pilot's Adrian Esguerra (bass) and Tweed Funk/The New Seven's Nick Lang (drums).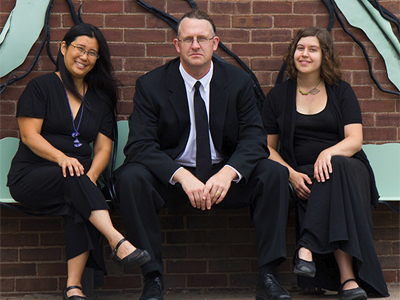 The Modern Spark Trio
The Modern Spark Trio is a professional Twin Cities-based piano trio (piano, violin and cello) available to perform at weddings, receptions, banquets, funerals, and special events. Their sound encompasses many genres of music, including classical, jazz, rock, folk, world music, and modern composition. All three members share a passion for music and want to make your event a special experience. The Modern Spark Trio features cellist Aaron Kerr, violinist Laura Harada and pianist Rebecca Hass.