Swallow the Music Artists
Artist Page | News | Radio | Releases | Reviews | Shows | Videos | Venues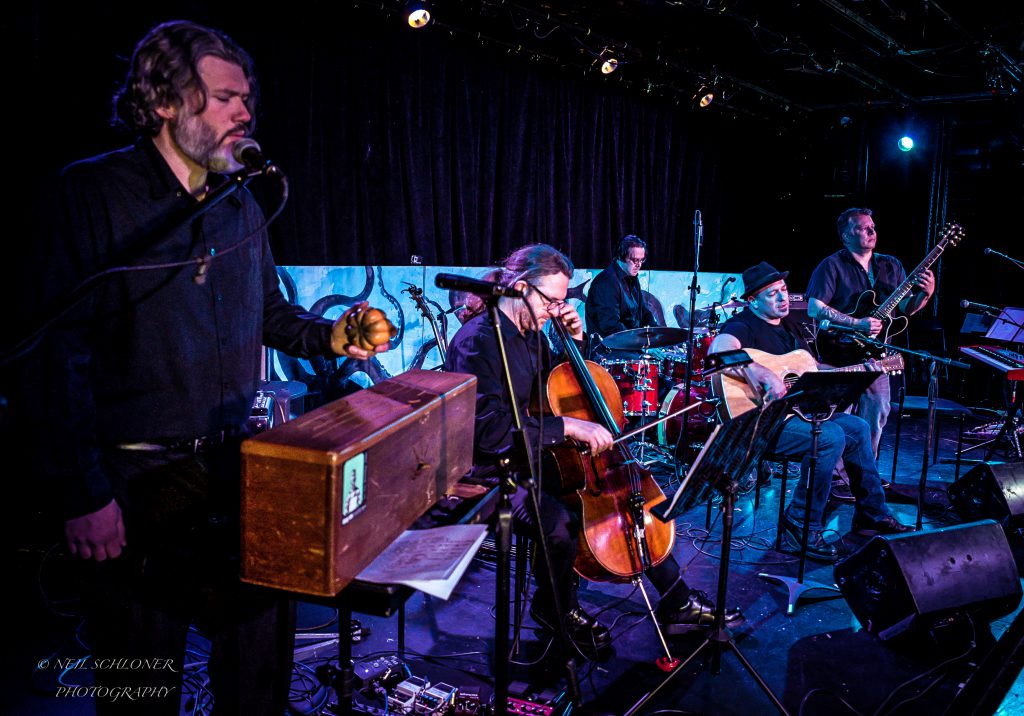 J. Briozo evolved around a new set of music that Swallows' Jeff Crandall began recording as a solo project. Songs from J. Briozo's upcoming debut album have been compared to Nick Drake, Elliott Smith, Wilco, Beck and The Beatles. J. Briozo's line-up features Jeff Crandall (vocals, guitar), Aaron Kerr (cello), Justin DeLeon (drums), Brett Hansen (guitar, vocals) and Tyson Allison (percussion, vocals).
Artist Page | News | Radio | Releases | Reviews | Shows | Videos | Venues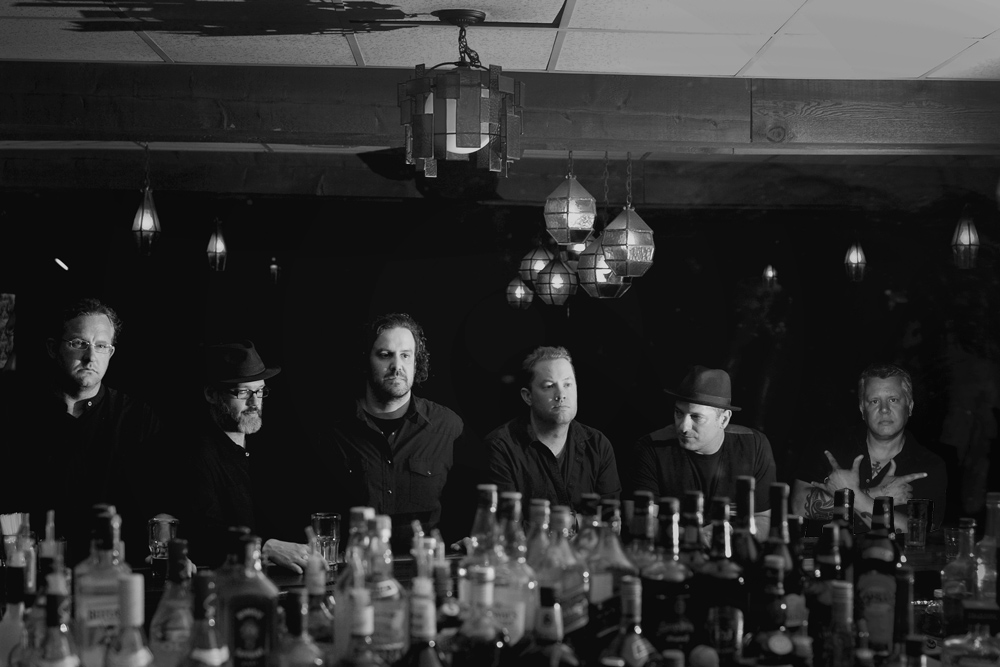 The Twin Cities-based rock/Americana band Swallows have been described as a "complex combination of American roots and Old World folk music" (Minneapolis City Pages), "Atmospheric Americana" (Curious North), "rootsy punk" (Minneapolis Star Tribune) and "a little prog rock, a little classical, a little old Sabbath-type metal, a little Old World folk" (Hymie's Vintage Records).
Emperor Penguin Records Artists
If you find yourself out for a stroll down a certain street in St. Paul, Minnesota, you may hear a peculiar sound coming from one of the houses with lights on in the basement. It may be a low moan, a quiet tiptoe, or a samurai warrior sparring with a woodpecker. As unique and unrelated as these sounds may be, I assure you they will all be emanating from the bow and cello of Aaron Kerr. While Aaron was classically trained at Loyola University and is skilled at performing with orchestras and writing scores, he has found that an atypical approach to cello fits his personal style and musical philosophy. He is a trailblazer in the art of improvisation and avant-garde. He has not limited himself in any way; he can perform with a chamber group one day and a free form jazz/rock fusion band the next. It's these non-traditional musical leanings and original thought that make Aaron unique and fuel his art. For his efforts he has received several awards and accolades, a McKnight Music Fellowship Grant, studio work, and many commissions. He has recorded his own solo work as well as several albums with the eclectic bands he plays with.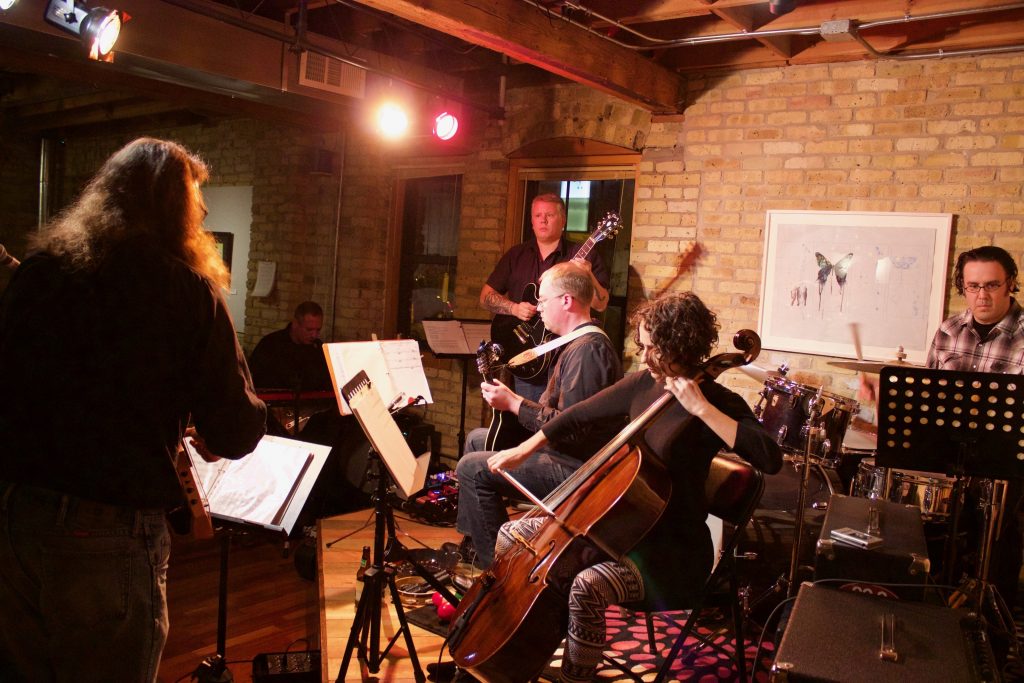 Aaron Kerr's Dissonant Creatures is the brainchild of cellist and composer Aaron Kerr. During the summer of 2009, Aaron took a new set and an improvisational band concept on the road and, in the process, Aaron Kerr's Dissonant Creatures was born. Aaron Kerr's Dissonant Creatures lineup currently features Aaron Kerr (cello, electric cello, piano), Justin DeLeon (drums), Brett Hansen (guitar), Matt Kanive (bass), Jeff Crandall (guitar, piano), Toni Tinetti (cello), and Mike Nordby (mandolin, percussion).
18th Annual Independent Music Awards Nominee: Best Concept Album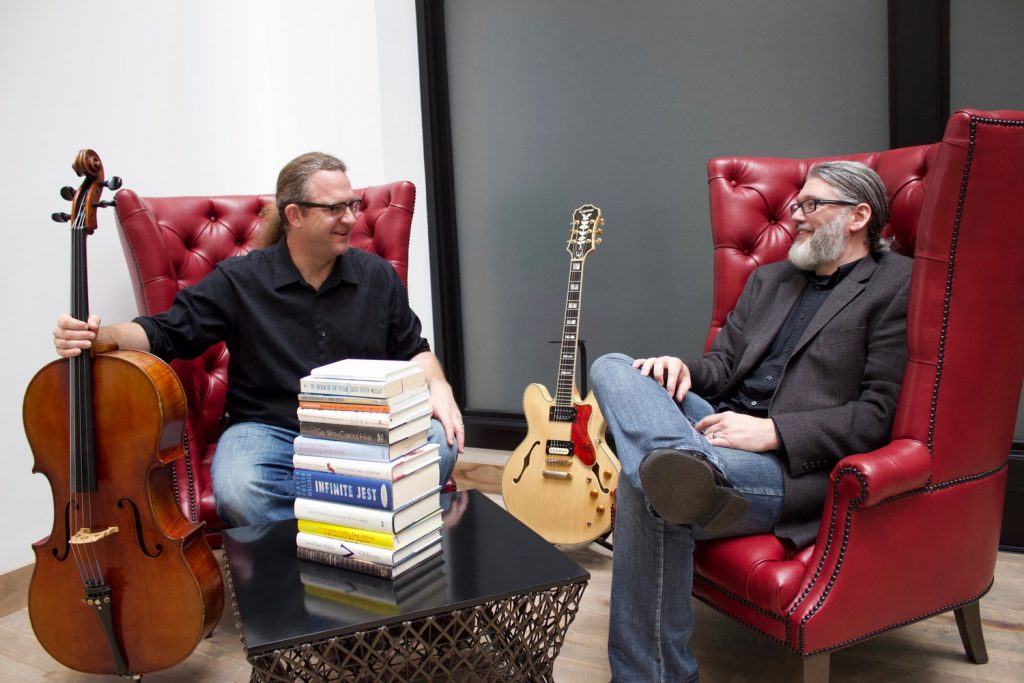 The concept for the DFW Project began a few years after the untimely death of internationally acclaimed writer, David Foster Wallace. A posthumous book by DFW called, "The Pale King" had been released, and musician/producer/record label owner Tyson Allison was standing in a Barnes & Noble reading the first page of it; a description of a midwestern vista with a field and surrounding landscape. Tyson had been a longtime reader of DFW's books, and having this new book in his hands coupled with the beauty and sophistication of the opening page reminded him of just how incredibly talented and unique DFW was, and what a loss the literary world had suffered with his death. In a swell of emotion, an idea came to Tyson—to pay tribute to DFW and express appreciation for the man's works via music. After thinking about it for awhile, he knew it would be difficult, and that it wouldn't be ordinary songs. These would be instrumental and artistic pieces; sad and avant-garde, focusing on specific books, characters, and situations from DFW's body of work. Tyson knew the perfect collaborator for this project—his good friend and cellist Aaron Kerr.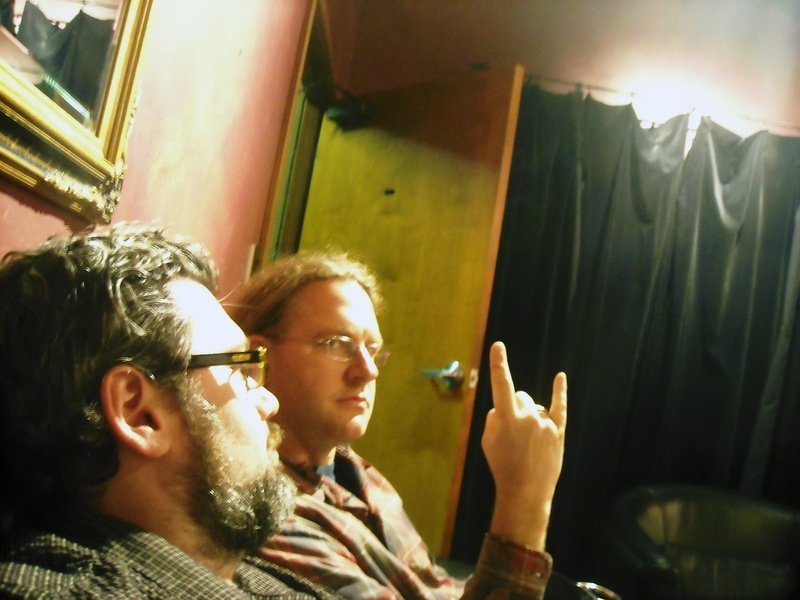 Aaron Kerr plays cello and Tyson Allison manipulates knobs. A simple concept: Take a cello and hook it up to a bunch of guitar effects pedals and see what happens when two minds work together to play one instrument. The music of Heavy Pedal Cello is always created right on the spot. No performance or recording will ever be the same. No piece will ever be replayed.
LAYERS&LAYERS is a versatile and atmospheric indie rock band from Milwaukee, WI blending introspective lyrics with several textures of instrumental sound. Swallows' Tyson Allison fronts the band and is joined by some of Milwaukee's finest musicians, including Wisconsin Area Music Industry (WAMI) award-winning cellist Thea Vorass, I'm Not a Pilot bassist Adrian Esguerra and Rob Jokala (Drums).

The Sleeper Pins began as an acoustic duo in Minneapolis, MN. Over the years, the band's line-up expanded to a 5-piece, added a lot more electric guitar, toured the Midwest, and released two albums on Emperor Penguin Records. The Sleeper Pins are led by singer/songwriter Tyson Allison, a jack of all musical trades who relocated to Milwaukee and started the band Layers&Layers and opened a house show venue called Igloo Black. This put the status of The Sleeper Pins on hiatus, but you likely haven't heard the last of them yet!
Other bands affiliated with STM and EPR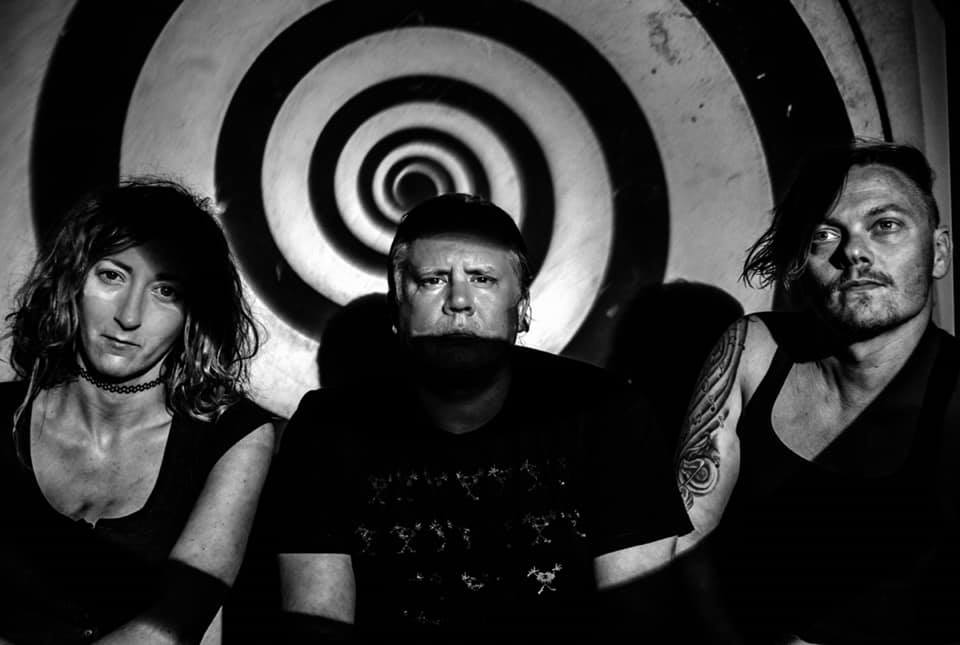 Formed by Swallows' lead guitarist Brett Hanson, The Side Effects are a three piece, post punk hard rock, band from Minneapolis, MN. Formed in 2018, each musician contributes their individual style and dedication to create a dynamic soundscape of original music. The Side Effects features Brett Hansen on vocals and guitar, Sylvia Izabella on vocals and bass guitar and Brandon Hagemeyer on drums