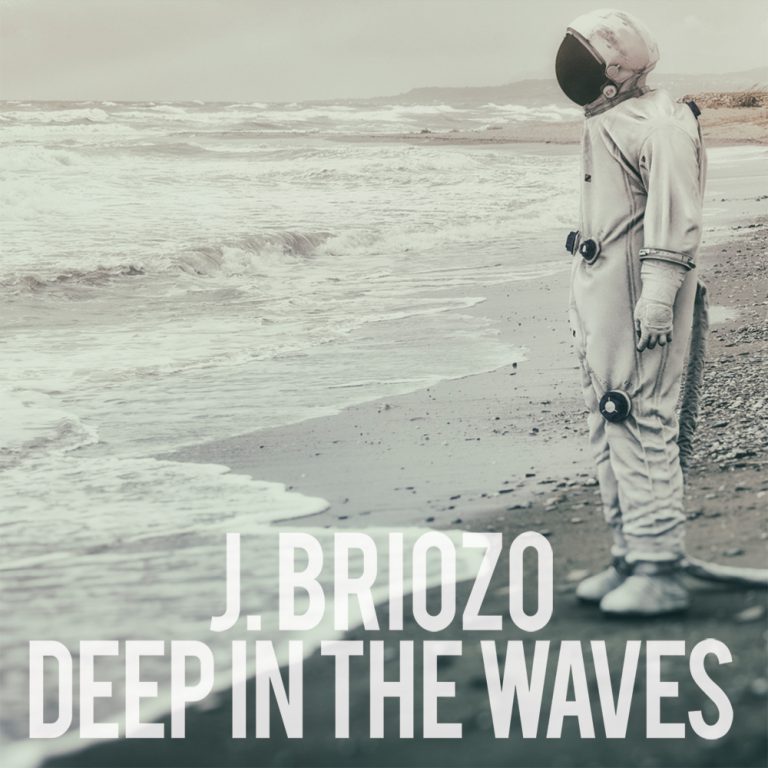 'J. Briozo 'seems to be the name of a person at first glance, but that is not true, because behind that pseudonym is an indie folk and rock group that has its home in Minneapolis, Minnesota. This band, formed as a quintet, was formed around singer-songwriter and multi-instrumentalist Jeff Crandall who is also active as frontman of the local rock group 'Swallows' and has put more quiet songs into this side project. The other band members of 'J. Briozo 'are bass player and cello player Aaron Kerr, guitarist Brett Hansen, percussionist and keyboardist Tyson Allison and drummer Justin DeLeon.
With thirteen songs composed by Jeff Crandall, a first album from 'J. Briozo ', a piece that was released on the outside world under the title "Deep In The Waves". Characteristic [of Deep in the Waves] is the atmospheric sound that was created with these songs. This is immediately noticeable with the subtly orchestrated and fragilely sung opening track "Blind," as well as the following album title track "Deep In The Waves" and the love song "Beautiful Mess" where the tempo is kept subdued and we get all kinds of airy sounds from afar.
But then suddenly we are ripped out of our dream world by the rocking and 'Beatles' -like "Spinning Out". Also, somewhat later in "The Big Parade," there is much stronger rock vibe and we see similarities with the music that someone like Jack Johnson usually brings. The final song, "Sun Sun True," does not fit at all because it is a very annoying repetitive enumeration of the three words from the title of the song, which we thought would have been better given the composition of the tracks on this album.
But fortunately that atmospheric character is present in most of the tracks on the album, because that peace-of-mind giving sound seems to be the most important power of 'J. Briozo.' Recommended in this genre are the songs "Las Cruces," "Firefly," the dreamy and very short "Blue" and "Camera Obscura."
The influence of such artists as Justin Vernon aka 'Bon Iver' and Beck Hansen aka 'Beck' as he sounds on his album Morning Phase from 2014 are also noticeable in some tracks on "Deep In The Waves." It is an album that we think will not produce real radio hits, but that as a whole will provide a pleasant listening experience.