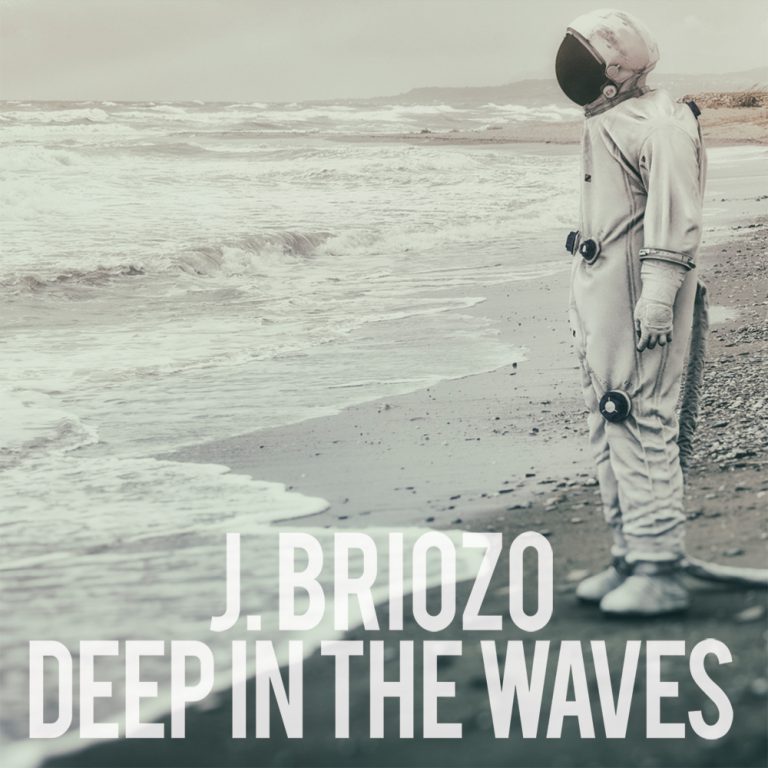 Review by Mike Yoder
Music You Can Use
"Minneapolis-based band Swallows have been critically acclaimed and made quite an impact in the folky, old school Americana scene. Sadly, I haven't heard any of their music at this point in time. J. Briozo is the moniker of Swallows' vocalist Jeff Crandall's solo project. Deep in the Waves is the debut record and it's a challenging, enigmatic piece of work that slips in and out of many different musical styles; sometimes within the confines of a single song.
"Crandall's got an ear for melody and a mystical songwriting style packed with engaging hooks that really drag you deep into the music. Lead-in number 'Blind' shines brightly with searing vocals harmonies drifting over a light foundation of percussion, creeping bass lines, sullen yet gloriously melodic guitar figures and a feel that's draped in mystery. It's just the tip of the iceberg of Deep in the Waves multi-faceted aural explorations.
"There's really no stone left unturned in terms of the different types of songwriting that Crandall employs. Several tracks are based on a smoky vocals blues, luminous acoustic guitar shimmer and a wall of auxiliary stringed-instruments. Cello, violin and viola all appear and oftentimes altogether in several of these sticky acoustic webs; the transcendental atmospherics of the title track come to mind as well as the simplistic yet absolutely necessary bass grooves and dusky acoustic licks of 'Rain Song' are stellar examples of this mindset. 'Blue' and 'Santa Cruz' also offer up various takes on this similar aesthetic.
"Crandall's not opposed to all out rock n' roll with a blues foundation either. The hard-driving electrified riffing mingles with a tough rhythmic backbone, a gospel organ hum and gritty vocals complete with triumphant harmonies on the infectious 'Spinning Out.' Bursts of harmonized leads and winding solo spires drive home a heady groove and call to mind Lynyrd Skynyrd, Drive by Truckers and the Outlaws; yielding an edgy tune that never lets up from the first note to the last. 'The Big Parade' locks onto the same ethic but throws in some prominent slide guitar and horns for an interesting twist on the sound. Album end note 'Sun Sun True' also flirts with the same touches yet again (the horn section returns) but twists any idea of formula by making use of extensive vocal harmonies that create a choir/chorale effect.
"Elsewhere, Crandall composes his songs with a symphonic/orchestral approach devoid of rock music and even blues. These alternate compositions are filled to the brim with immaculate layering of a chamber string quartet, allow for plenty of powerful vocal melodies and thusly come off akin to a movie score (see 'Firefly' and 'Camera Obscura' for perfect examples).
"Overall, Deep in the Waves is a stunning debut offering that displays Jeff Crandall as a talented vocalist, instrumentalist, songwriter, arranger and conductor. He knows exactly how to make the songs play out to his every strength. No two songs on the record sound exactly alike and the wealth of variety yields an album that is sure to see multiple appearances on music journalists' top 10 lists."