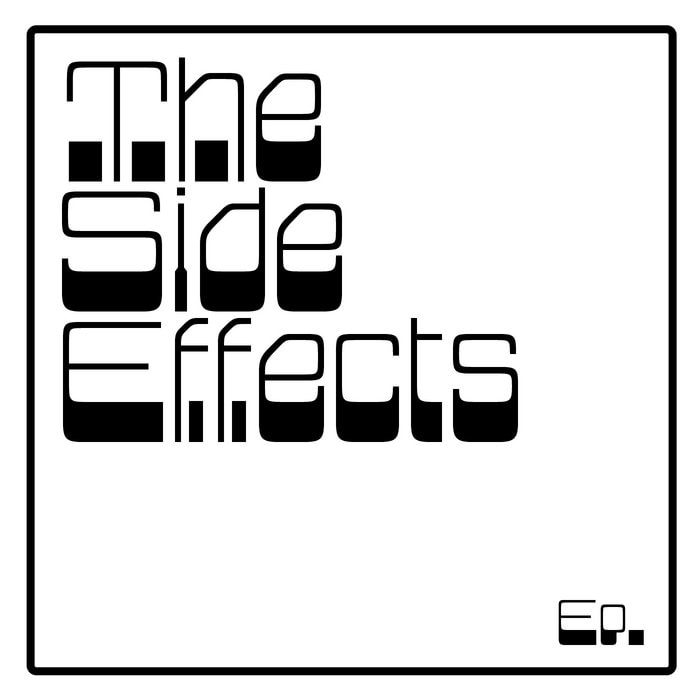 Review by Jay Freeman
Divide and Conquer Magazine
3.8 out of 5 Stars
The Side Effects is a three-piece, post-punk hard rock band from Minneapolis, Minnesota that formed in 2018. Each musician contributes their individual style and dedication to create a dynamic soundscape of original music. Members include Brett Hansen on vocals and guitar, Sylvia Izabella on vocals and bass guitar and Brandon Hagemeyer on the drums. Their self-titled debut EP The Side Effects was recorded at Wild Horse Recording in Stillwater, Minnesota. It was mixed and mastered by engineer Daryl Bolicek at this same studio. The EP is the result of three musicians from different musical backgrounds creating a dynamic five-song collection that would be appreciated by a wide demographic of music lovers worldwide. Recorded in two weekend sessions, the trio also invited songwriter/producer Jeff Crandall to help with advising and creative input during the recording process – not to mention offering moral support and much needed beer and food runs. The band states that what they wanted was "a straightforward sound, intrinsically loud in performance and powerful in feel." This Minnesotan agrees – enjoy!
"Let It Kill You" rips through nice and loud and grabs your attention, like only post-punk rock can do. Izabella's bass is thick and punchy, Hagemeyer's drums fast and fluid and Hansen's guitar full and in control. I liked that the chords went up higher towards the end. "Looking Glass" in my opinion was even better. The mean guitar chords and drum rumbles sounded so damn good. The structure of the song overall reminded me of old glam/punk rock from the '70s but also with elements of the band's own style and finesse. The highlight to this unconventional post-punk song was its searing guitar solo. Its tempo progression goes into this sludge-y, bluesy hard rock vibe – full blown heaviness.
"Walk Away" keeps the pace with the band's brand of heavy rock as Izabella takes the helm at lead vocals here. It is the band's shortest song by far and perhaps its fastest tempo-wise, a great number from start to finish. Next is "Winding Road" which mixes up a thick and heavy reggae beat and some nice power chords. And, oh yes, for drum nerds everywhere who think the poor old ride cymbal needs some love every once and awhile, Hagemeyer beats a few tings out of it. Another nice addition is Hansen laying down some warm and mellow solo guitar parts.
Lastly is "The Gray" and it begins kind of like some Soundgarden tune I recall, but there's more mystery to this one. I felt the band's interplay between each other took more center stage here and was maybe the band's most put together number, as far as how well they play together as a trio.
​All things considered, The Side Effects offer a great variety of styles in just a five-song EP, carrying on the post-punk and hard rock legacies of Minneapolis bands before them.