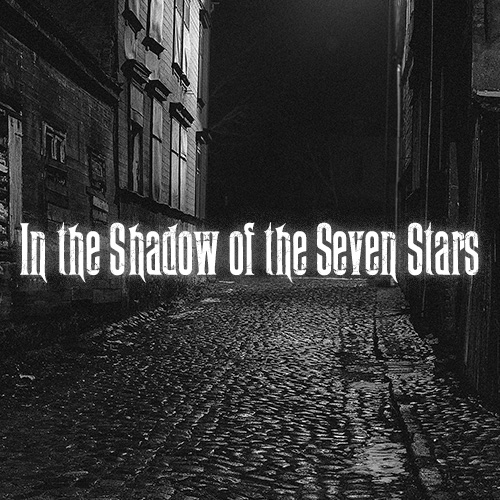 BUY THE ALBUM
Swallows
In the Shadow of the Seven Stars
Divide and Conquer
By Jamie Funk
Originally published on April 23, 2021
3.7 out of 5 Stars
In the Shadow of the Seven Stars by Swallows is a concept album about Jack the Ripper. The music is very varied from rock to classical. Perhaps more importantly are the vocals. The vocalist has a classic baritone that sounds between Tom Waits and Leonard Cohen.
"The Boneyard" is the opening music and you are greeted with warm classical strings. It's very melancholy…. [and] the background angelic harmonies were great.
I was not expecting "Wrecking Ball" which sounds like a southern rock band at points. The song however is really great especially the verse which is playful but dark. I loved it. "In the Shadow of the Seven Stars" was a highlight. It was a feeling like you are stranded in the desert. I thought the spaghetti western guitar was perfect and matched the deep baritone of the vocalist. "Ultraviolet" is one of the more epic sounding songs while "Dead and Gone" goes more on southern rock mode.
The next highlight was "Bring Your Dead Back Home" which sounded like The National. The silence and space is perfect and the vocals harmonies are the best on the album. I also thought "Gravediggers" was fantastic which featured some banjo and a more country type of quality. They close strong with "Round About Me" was another stripped back song.
This album felt like at least two different bands. Their rock side was solid but the more lush and melancholy ballads like "Bring Your Dead Back Home" and "Round About Me" were their strengths. The latter felt stronger to me and often on the border of religious.
​Overall, I thought this was a very good album with an interesting concept. I was a big fan of the vocalist and the more subtle moments. Recommended.